Twin Cities Regional Spelling Bee!
In this important educational event, 50 school champions compete for a chance to move on to the Scripps National Spelling Bee in Washington D.C.
2020 Twin Cities Regional Spelling Bee Canceled!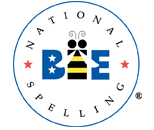 Due to continuing COVID-19 restrictions Shoreview community center is unable to host our event on June 24th. As Scripps has a July 1st deadline for event completion, we have decided to cancel the 2020 Regional Bee. It deeply saddens us to make this decision, but in the interest of everyone's safety, we decided cancellation was the best option.
We look forward to sponsoring future Regional Bees and wish everyone a safe and healthy summer!
For more information on the Scripps National Spelling Bee, please visit spellingbee.com.
Thank you to Barbette, Blue Plate Restaurant Co., Brave New Workshop, The Jungle Theater, Minnesota Landscape Arboretum, Minnesota Renaissance Festival, St. Paul Saints, and WA Frost and Company for their additional sponsorship.
Contact Information
For more information about the Twin Cities Regional Spelling Bee, please contact Angela Skrade angela.skrade@metroecsu.org, Program Coordinator, 612/638-1528.
Cooperative Purchasing Services
A wide variety of products are available with our program, the Cooperative Purchasing Connection. Vendor contracts are established through a formal bid process conducted by Minnesota Service Cooperatives (MSC).
Metro ECSU Membership
Active membership in Metro ECSU is open to each public school district which has chosen to join the cooperative by paying the appropriate membership fees. With membership districts can participate and vote in the governance of the co-op.
More Information